America's foremost passenger rail policy institute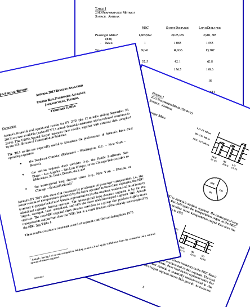 Special Report: An Analysis of Amtrak's 2013 Performance
We're bullish on passenger trains.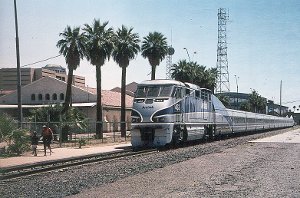 Travel by passenger train in North America, as in civilized countries around the globe, can serve as an essential part of our domestic transportation network. We are just now entering a new Golden Age of Rail Travel. Not for over half of a century have so many opportunities for good, reliable passenger train service been available.
As every mode of transportation has its strengths, so, too, does passenger rail. Passenger trains work well for long, medium, and short distances of travel, both on a national and regional basis. Cities and States across this great nation are starting to understand the limitations of our highway and airway systems, and to see the profound and proven economic, social, and environmental advantages of railways.
Private enterprise, too, is now actively seeking expansion of our passenger rail network: According to their website,
The Association of Independent Passenger Rail Operators (AIPRO) was established to actively promote the expansion of passenger rail service in the United States of America. Our core mission is to positively promote an understanding of the public benefits of our nation's current passenger rail infrastructure, while seeking to proactively work with our partners in the industry to increase passenger rail opportunities through a dynamic and competitive marketplace.
The United Rail Passenger Alliance is dedicated to the viability of a new Golden Age of Rail Travel.
---
Andrew Selden's Report on Amtrak's 2013 Performance
Overview
Amtrak's financial and operational results for FY 2013 (the 12 months ending September 30, 2013) are now available (audited FY '13 annual financial statements will be released sometime in 2014). This URPA Special Report analyzes these results, together with extrinsic data compiled by the U.S. Bureau of Transportation Statistics.
The 2013 results are especially useful to illuminate the performance of Amtrak's three chief operating segments:
the Northeast Corridor (Richmond – Washington, D.C. – New York – Boston);
the various regional short corridors (e.g., the Pacific Surfliners, San Diego – Los Angeles – San Luis Obispo; or the Chicago-hub corridors to Milwaukee, St. Louis, Detroit, etc.); and
the interregional long distance trains (e.g., New York – Florida, or Chicago – Seattle/Portland).
Amtrak's FY 2013 data show that measured by production of passenger transportation, i.e., the actual volume of transportation produced by the trains operated in these three segments, the NEC (contrary to popular belief and Amtrak representations) is the smallest, weakest and most heavily subsidized segment Amtrak operates. The interregional long distance segment is by far thelargest, strongest, least subsidized, and still the most underdeveloped segment that Amtrak operates. The non-NEC regional short distance corridors as a group also produce slightly more transportation output than does the NEC, but at a small fraction of the subsidy cost required by the NEC. See Table 1.
These results continue a consistent record of segment contribution dating from 1975.
Sections included
Table 1: 2013 Performance Metrics.
Figure 1: 2013 Passenger Miles (Output)
Figure 2: 2013 Load Factors
"Ridership" Numbers are Intrinsically Misleading
Ridership and Market Share
Financial Results
Selected Quotes
Amtrak's data plainly shows that the NEC is Amtrak's smallest segment… [and] that Amtrak produces much more inventory in the NEC than it is able to sell …Amtrak's ridership and load factor data also proves that, since latent demand for long distance transport exceeds supply, Amtrak is under-invested in the long distance segment… The inescapable conclusion is that long distance trains perform far better financially than Amtrak reports, and the NEC segment far worse…
Full Report
The full report is available as a PDF file.